Post by Darth Reaver on Apr 21, 2015 2:09:30 GMT
Sith Name: Darth Reaver
Birth Name: Calan Dlareg
Place of Birth: Tatooine
Species: Human
Left Handed
Speaks, Reads & Writes Basic
Speaks, Reads & Writes Mandoa
Level: 20
Basic Path: Jedi Sentinel, Dark Jedi Sentinel
Advanced Path: Sith Lord
Master Path: Sith Warlord
Trained by: Lady Vidia
Personal Sigil:
Core Stats:
Strength: 13
Agility: 13
Toughness: 13
Intellect: 13
Presence: 14
Spirit: 16
Weapons, Armor and Lightsaber Forms:
Simple Weapons: 2
Blaster Weapons: 3
Exotic Weapons Lanvarok: 3
Armour Profficiency: Medium Armour
Can use Single Bladed Lightsabers
Shii-Cho: 3
Juyo: 3 (+1 Lightsaber Form Focus)
Makashi: 3
Niman: 3 (+1 Lightsaber Form Focus, +1 Lightsabre form Mastery)
Opponent armed with close combat weapon: 0
Multiple Enemies: 1
Opponent armed with Lightsaber: 1
Opponent armed with ranged weapon: 1
Skills:
Astrogate: 1 (+1 Spacer)
Computer use: 2 (+1 Gearhead)
Electronic Community
Diplomacy: 3 (+1 Master Manipulator)
Dun Moch
Gather Information: 3
Information is Ammunition
Pilot: 3 (+1 Spacer)(starfighters, freighters, capital ships, airspeeders, landspeeders, speederbikes, walkers, podracers)
Steady Legs
Survival: 1
Profession Researcher: 2
Athletics: 2
Acrobatics: 3
Slippery Target
Knowledge Tactics: 3 (+1 Master Strategist)
Knowledge Sith Lore: 2
Knowledge Influence: 2 (+1 Twister of Thoughts)
Knowledge Droid Programming: 2
Knowledge Mandalorian Lore: 1
Sense Motive: 3 (+1 Sharp Eyed)
Detect Intent
Repair: 1 (+1 Gearhead)
Intimidate: 1 (+1 Persuasive, +1 Master Manipulator)
Demoralize Foe
Awareness: 1 (+1 Sharp Eyed)
Bluff: 1 (+1 Persuasive, +1 Tricky, +1 Master Manipulator)
Masterful Feint
Gamble: 0 (+1 Tricky)
Perks:
Force Power Perk: Telekinesis
Force Power Perk: Illusion
Force Power Perk: Battle Meditation
Force Power Perk: Force Lightning
Iron Will
Martial Arts
Quick Draw
Spacer
Gearhead
Lightsabre Form Focus: Niman
Lightsabre Form Mastery: Niman
Lightsabre Form Focus: Juyo
Sharp Eyed
Persuasive
Tricky
Zero-G Training
Danger Sense
Situational Analysis
Combat Analysis
Dueling
Force Powers:
Sense
Control
Alter
Sense Force: 2
Push/Pull: 3
Force Jump: 2
Force Speed: 2
Force Grip / Choke: 3
Enhance Senses: 2
Telepathy: 2
Telekinesis: 3 (+1 Force Power Focus)
Lightning: 3 (+1 Force Power Focus)
Jedi Mind Trick: 1 (+1 Twister of Thoughts)
Force Illusion: 3(+1 Force power focus)
Force Destruction: 2
Force Healing: 1
Battle Meditation: 3(+1 Force power focus)
Crucitorn: 1
Force Crush: 2
Force Absorb: 2
Force Resistance: 3
Dissipate Energy: 3
Force slow: 2
Force Immunity: 2
Force Subjugate: 2 (+1 Twister of Thoughts)
Far Sight: 2
Force Barrier: 3
Force Fear: 2
Force Dominate: 2
Special Abilities:
Contacts Mandalorians: 3
Allies Journeyman Protectors: 2
Resource Access
Minions
Influence Duros High House: 3
Influence Gargon: 3
Influence Concord Dawn: 1
Influence Breshig: 1
Twister of Thoughts
Skilled Lieutenants
Master Manipulator
Exceptional Minions
Forces:
Army: 3
Bases: 3
Army Base: Crusader Base Planet Gargon
Fleet Base: Hawk's Nest Base Planet Gargon
Army Outpost/Barracks: Jaig Legion Barracks New Bethrezen
Fleet outpost: Mandalorian Space
Fleet: 3
Tech Level: 2
Training: 3
Master Strategist
Deconstruct Enemys
Exceptional Lieutenants
Military Dictator/Moderate InfluencePlanet Gargon
Background:
Fame: 3 First came to attention of the GA during the capture of Yavin IV when he flew his Starfighter solo to take out the planetary defense laser. His exploits during further missions continued to garner him fame. He was known to keep his word for good or ill. Finally when he won the Knights tournament which holovised all over the galaxy, the GA were finally able to identify him as the previously thought deceased rogue Jedi padawan Calan D'Lareg.
Status (Intergalactic Banking Clan): 1
Fame (Slicer): 3
Early Life
Darth Reaver was born Calan Clareg in Mos Espa on Tatooine and named Calan Dlareg. His father was a struggling mechanic and his mother was a Housewife who constantly struggled to keep their modest house presentable. As a child he was renowned for his bad temper until he learnt to channel and control it. While he was young he was trained in Desert Survival as a matter course and underwent periodic refresher courses as he grew up. At age 8 he was involved in a serious accident that left him injured and unconscious. Unable to afford Bacta therapy his family had no choice but to allow him to heal in natures own time. Even when he recovered conscioussness he was weak and unable to attend school. Bored at home he filled the time by reading voraciously anything he could get his hands on. Alltogether he missed about two years of schooling falling badly behind in some subjects.
On his return to his school the teachers found him disruptive in class and he hardly wrote anything down in his exercise books. The teachers expressed the opinion that the accident had left him backward and that he would never catch up, but his mother refused to accept this opinion. She realised that Calan was simply bored and knowing her sons temper decided to use it. She informed him of the teachers opinion, it had the effect that she had anticipated. Calan grew extremely angry he stated that he hadn't been writing anything down as he already knew it and that the teachers should know that. He decided that he would show the teachers. He caught up quickly even in the subjects he actually HAD fallen behind him. So started a lifelong use of his anger as motivation to accomplish things he was told he wouldn't be able to accomplish.
After the battle of Endor he grew fascinated by the Story of Luke Skywalker. He read everything he could find on the Jedi knights and grew to admire them tremendously. He dreamed of becoming one himself but didn't know if he was force sensitive.
Jedi Academy
At 20 a Jedi came to visit Tatooine, Calan made sure he met the Jedi and was delighted to learn that he was indeed force sensitive. The Jedi took him with him back to the praxeum on Yavin IV.
The council were worried about training him as a Jedi as they sensed so much anger in him, but decided it was too dangerous to have someone with his force potential wandering around untrained as the risk of him fallinfg to the dark side was too great. They decided that they would train him in the hope that they could teach him to lose his anger. As a safgaurd they decided that he couldn't be trained as a Guardian and as he didn't have the requisite temperament to be a consular insisted he become a Sentinel instead and assigned him as Padawan to Master Trober Sott. They thought that this would keep him out of temptation more than anything else. They also barred him from using a Lightsabre or training with one untill his Master was satisfied that his anger was all gone. Shortly after he was accepted his parents were killed in a speeder accident. He mourned them deeply and looked to the Jedi and his new Master as a new family
Calan tried hard at his training he rapidly learnt to use the force and knew several powers, but he was less successful at eradicating his anger, it was simply just too much a part of himself and his personality. He undertook several missions with his Master and Krion Darnwall the other Padawan in their team and performed well on all of them. His role was that if things went really wrong that he was to fly the protectee out while his master and Krion held off attackers. On his last mission things went badly wrong and they found themselves badly outnumbered. He hustled the VIP they were protecting to the shuttle and took off looking back he saw his master, who he liked and respected, go down while Krion was trapped outnumbered and unable to go to his assistance. Trober Sott was badly injured but Calan was certain he was dead. He exploded with rage and used the force to kill all of the attackers.
Destiny
He was taken back to Yavin IV for debriefing and a decision on his future. Luke Skywalker was away on a mission and his own master was still in a Bacta tank when the council met to discuss his fate. The consensus was that while he was a good man, it was too dangerous to allow him to wield the force as they were now convinced that it was only a matter of time before he fell to the dark side. They reluctantly cam to the decision to strip him of his connection to the force. They had an holocron that told them how to do it.
Alone and isolated in his quarters Calan waited confused and scared about what was happening. It was after midnight when two silent Jedi came to fetch him in front of the council. They refused to answer any of his questions or talk to him at all. Calan was really scared when he eventually reached the chamber where the council were waiting. They informed them of their decision. Calan was horrified he begged them to give him another chance but they were implacable. They started the ritual and Calan could feel his force sensitivity slipping away, he tried to use his powers to stop them but was horrified when he couldn't remember how. He grew angry it combined with his fear, instinctively he lashed out with the force, not knowing what he was doing, the council were caught by surprise and sent flying, knocking some of them out and stunning the others. Calan took his chance and dived through a window and into the jungle. He was desperate, he knew that the Jedi would hunt him down now, and even though he could still sense the force, he had no memory of how to use it. He hid for days in the jungles avoiding the search partis sent out for him more by luck than judgement, before deciding he had to get off the planet.
Cautiously he made his way to the Spaceport and stole an unguarded X-wing, taking off, he wondered where to go and without a Astromech to help him punched in a blind Hyperspace jump. The JedI discovering his escape notified the NR navy to hunt him down and reluctantly kill him.
Calan emerged from hyperspace not knowing where he was, unknown to him he was on the border of Obsidian Union Territory, as he was getting his bearings 6 other fighters emerged from Hyperspace and attacked him. He flew desperately but skilfully and thanks to a combination of skill, luck and instinctive use of the force, even if he didn't know HOW or WHAT he doing, managed to destroy 4 of them, but the numbers were just too much and eventually his fighter was crippled and he was knocked out, the remaining pair of fighters were just preparing to blow him up, when a Star Destroyer with Darth Phobos on board arrived. They had been patrolling the border and been attracted by the fight. They swiftly destroyed the last pair and then, Phobos being curious as to why they had been attacking one of there own and impressed by how the pilot had handled himself when so badly outnumbered had his wrecked X-wing tratored aboard. Phobos was surprised to find a JedI aboard and was about to kill him, when Callan began to talk deliriously. Phobos listened to the disjointed phrases and sentences coming in a jumble from Calans unconscious mouth and ordered him placed into a bacta tank. The wrecked X-wing was ejected back into space and used for target practice until it exploded. When the remains of the 7 X-wings were found the NR and JedI assumed that Padawan Calan Dlareg was dead
When he recovered conscioussness Calan was overwhelmed to learn that he had been rescued by those he had considered his greatest enemies. Angry at his treatment by the Jedi, he listened attentively to Phobos when he explained the philosophy of the Sith Brotherhood and the Obsidian Union as a whole. Determined to get his revenge, he accepted Phobos's offer and asked to join the Sith Dominion. He left the name Calan Dlareg behind and became Darth Reaver
Sith Dominion & Apprenticeship
He was accepted into House Xaos for training as a Sith Lord and became the apprentice of Lady Vidia. With hard work and his natural ability he rose quickly through the ranks of the Sith and soon passed The Revelations of Xaos earning himself the title of Grand Magus of House Xaos. During his apprenticeship he accompanied his Master and other Sith on various Missions proving himself a usefull ally to have around and establishing a reputation that has become known thoughout the Galaxy and not just in Obsidian Union territory.
Knighthood
After leading a successfull mission to put down a rebellion on Lehon he was made a Sith Knight and given Darth Vanno as his own apprentice. Shortly after this Lady Vidia left house Xaos to found her own House, becoming House Matriarch of House Sentia taking with her several apprentices and Darth Marda, who had been her own first apprentice, as her right hand. Dark Lord Xaos asked Reaver to take her former position within House Xaos as his right hand and go to Sith, granting him the title of Seneschal of House Xaos
Equipment:
Electrum & Mandalorian Iron\Phrick alloy Lightsabre with Red flame blade, length is slightly longer than standard. Safety feature turns off blade when its dropped. Switch can turn off the safety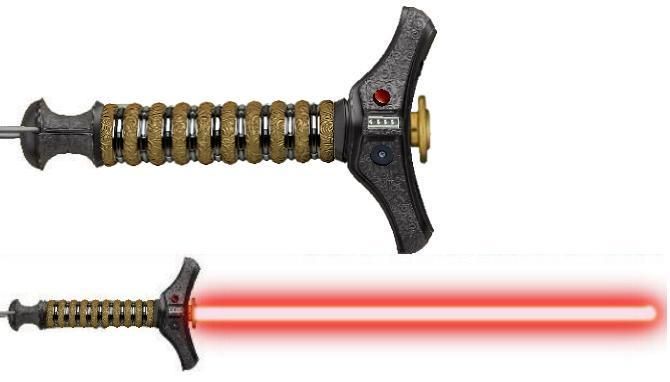 Electrum Lightsaber with Red Flame extra long blade. Damaged in duel with Ares and later repaired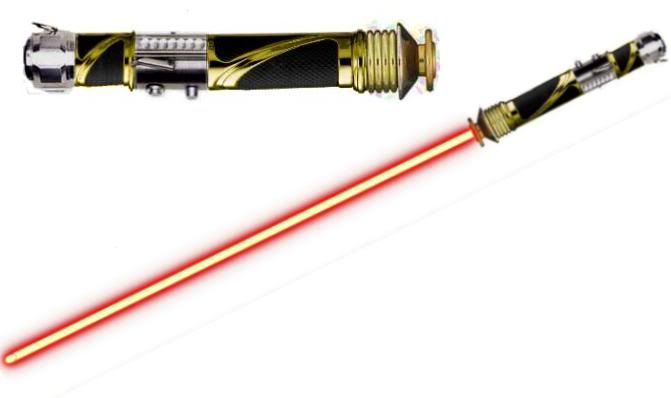 Lightsabre with Silver Blade, Trophy taken from the first Jedi he ever killed
Basket Hilted Lightsabre with Red Blade, Bequeathed to Reaver by Late Dark Lord, Lord Xaos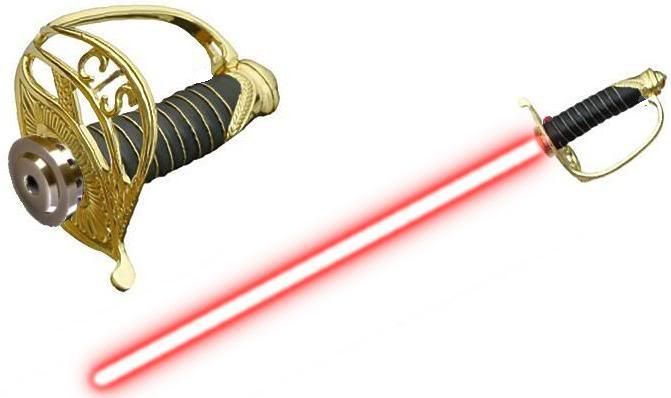 Cortosis Reinforced SE-14c Blaster Pistol
Sorosuub ELG-3A Blaster pistol with a custom deep red and gold inlay along the black handle.
Q2-holdout Blaster with a custom deep red and gold inlay along the black handle.
Combat knife
Modified Sith Lanvarok custom made from Mandalorian Iron to his own design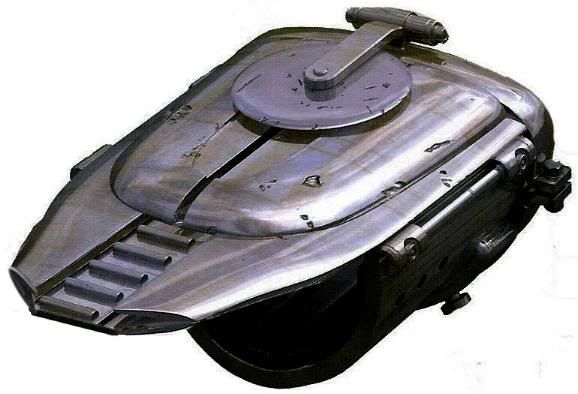 Custom made Bloodred Tie Fighter Pilots suit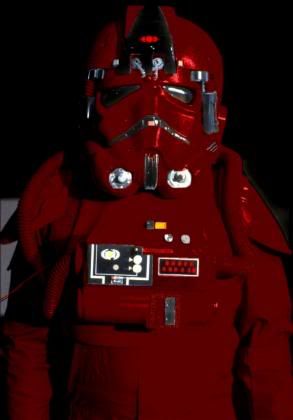 Cortosis Weave Light Armour with Mandalorian Chest piece (Counts as Medium Armour)
R6E3 Astromech Droid: "Fixer" Assigned to "Grey Kestrel" and "Sentinell's Revenge"
R2T9 Astromech Droid: "Sparky" Assigned to "Grey Kestrel" and "Wraiths Shadow"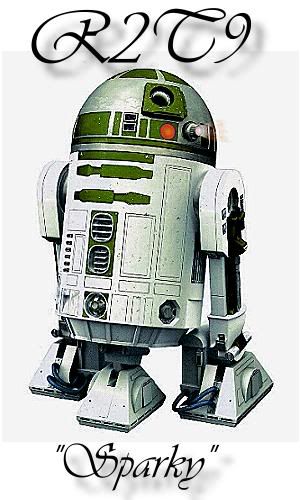 R3Q5: Astromech Droid "Wrench" Assigned to "Grey Kestrel" and "Rancor's Claw"
R7H2 Astromech Droid: "Guide" Assigned to "Grey Kestrel" and "Firestorm"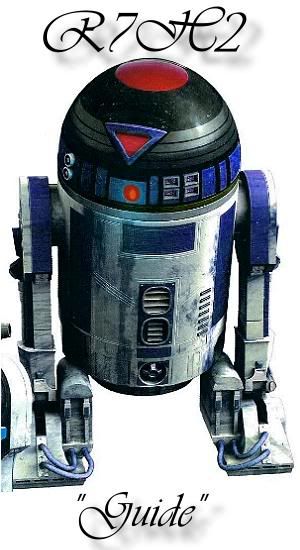 R8Y6 Astromech Droid: "Fellah" Assigned to "Grey Kestrel" and "Behemoth"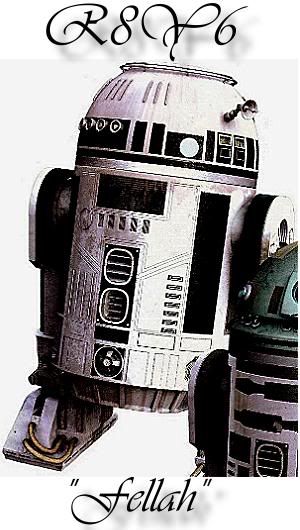 R9D6 Astromech Droid "Slice" Assigned to "Grey Kestrel"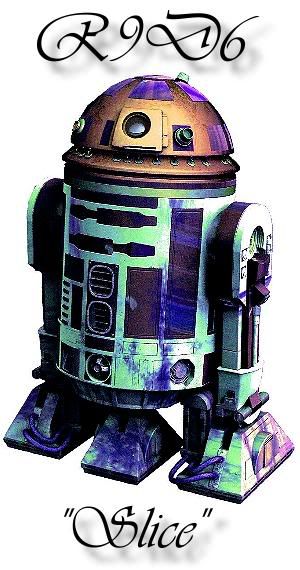 M3P0 Military Protocol Droid "Writer"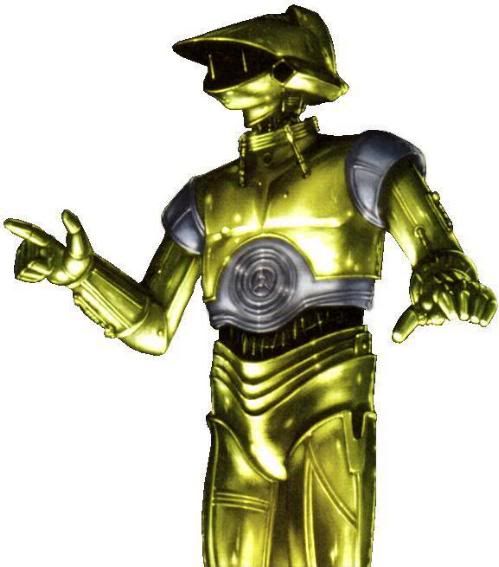 Lieutenants:
General Verna Ocantir: A Female Mandalorian who was a member of a failed Mandalorian rebellion against the rule of Boba Fett. She wishes to take the Mandalorians back to their ancient practices which she see's as more honourable. Reaver found her dispirited and a captive in the brig of a Mandalorian ship when he was temporarily captured. Helped him to escape and agreed to help him with the recruitment and training of his own forces. An expert pilot and acknolodged leader of her fellow Mandalorians she is the senior Commander within the Jaig Legion and also in charge of its starfighter corps, flies under the callsign Bloodlust Leader.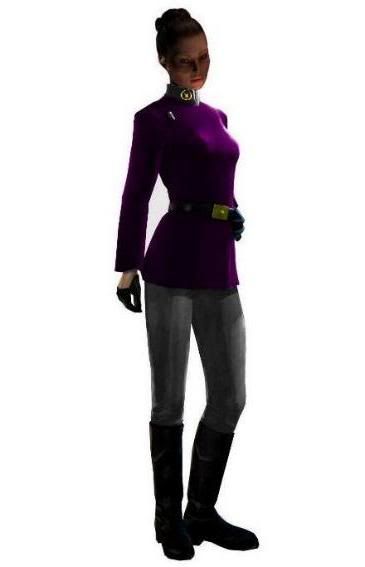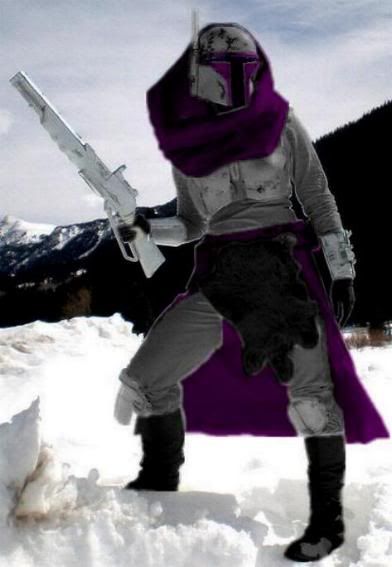 Commander Kalik Morit: Another member of a failed Mandalorian rebellion. Found in the same manner as Verna Ocantir. He is an expert in ships systems. Keeps the Helmet of the dead leader of their rebellion as a souvenir and reminder. Commands the Marines of the Jaig Legion
Commander Corvan Anno: A Mandalorian who was also member of the failed rebellion. A skilled tactician and expert warrior, he is a veteran of countless engagements and wears an extremely battered set of armour that he refuses to exchange as he feels it is lucky. Commands the Troopers of the Jaig Legion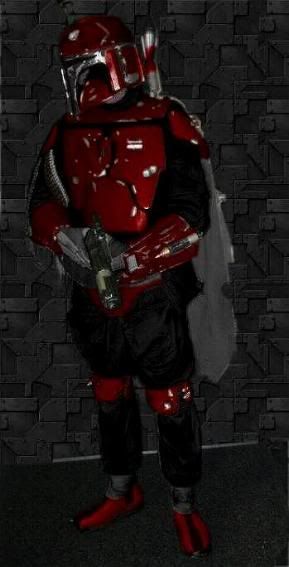 Commander Valnas Kon: Yet another member of the failed rebellion. He is a sadist and expert interrogator. Also an expert in infiltration techniques. Publicly only the commander of the Jaig Legion's military Police, he also fufill the role of Intelligence coordinator for Darth Reavers contacts on Duro and the Jaig Legion as a whole. Helped to train the reconnaisance arm of the troopers and the special forces of both the Troopers and Marines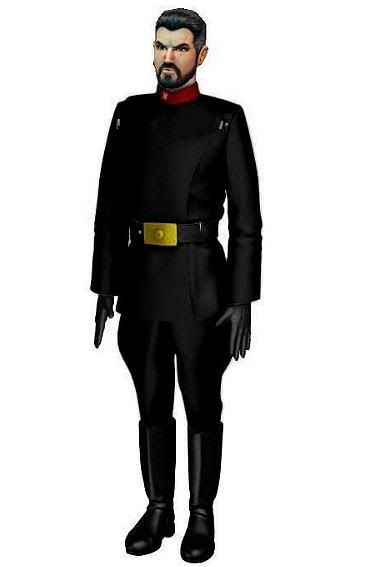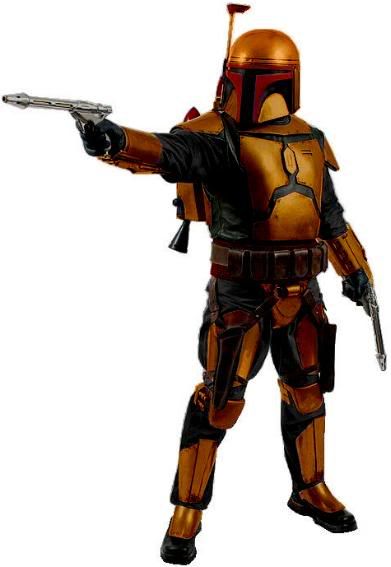 Commodore Pec Darinver. A Devaronian who was originally a Captain the G.A Navy. He was captured during one of the many skirmishes between them and the Union Fleet. He spent considerable time in a re-education camp for G.A. POW's. When the call went out for volunteers for the Jaig Legion, he was one of the first to come forward. As much out of a desire to escape incarceration as a belief in the ideals and objectives of the Obsidian Union. He underwent interviews with both Cmndr Kon and Darth Reaver before he was accepted. He now commands the Fleet personnel of the Jaig Legion and acts as captain for their Flagship the 'Xendor'
Senior Colonel Sepp Dorner: Former member Of Rebel Army on Lehon. Only member to survive the final battle, he was captured and sentenced to serve Darth Reaver in whatever capacity he chose. Now fanatically loyal to Darth Reaver. Serves as Co-Pilot/Mechanic for the Grey Kestrel and commands bodyguard Division of the Jai Legion. Was trained as a Mandalorian by Reavers other Lts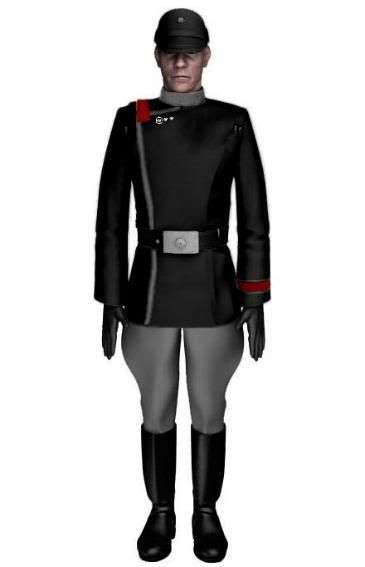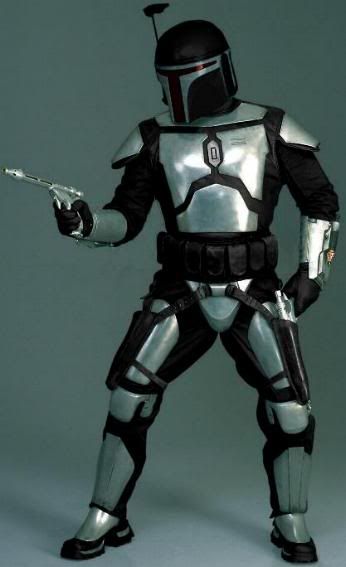 Sub-Commander Deeth Gedyc: 'Death' Gedyc as he is known to those troops who serve under him is both Zabrak and Mandalorian. His parents having been adopted into the Gedyc clan long before the birth of both him and his non identical twin sister Etta. As they grew up they combined into an extremley effective mercenary duo, 'Death' by inclination prefering to work close in and specialising in Melee fighting with knives and swords, although also a crack shot with a blaster rifle, whilst his sister would set up an overwatch position with a sniper rifle providing him with support and cover. When Verna Occantir issued her call to action against Boba Fett and started recruiting for the Jaig Legion, both immediatly rushed to join up, though they were placed into different arms of the legion. A member of the Jaig Legions Marines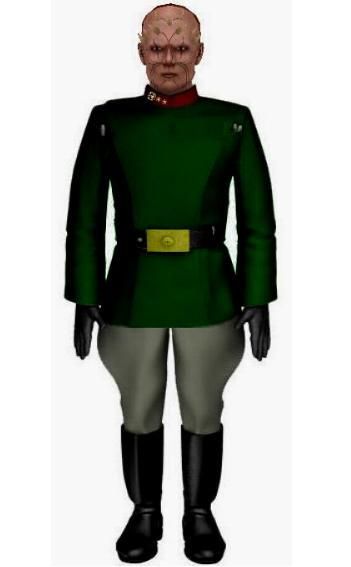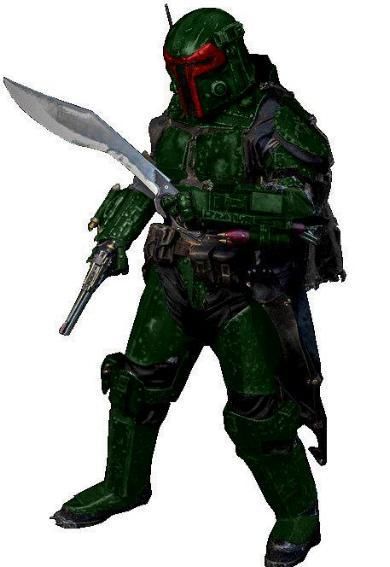 Sub-Commander Bardan Bralor: A Mandalorian who specialised in battles in built up areas, he joined the Legion to help overthrow Boba Fett. Upon joining his expertise was recognised Cmmdr Morit who picked him as an instructor for the Marines training. He rose rapidly through the ranks until he became one of the Marines Senior Officers with a reputation for taking care of the men under his command and for unconventional but effective tactics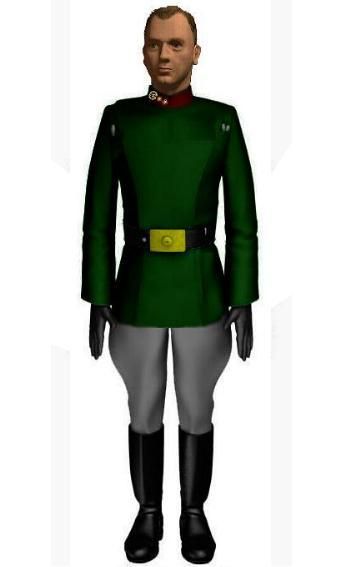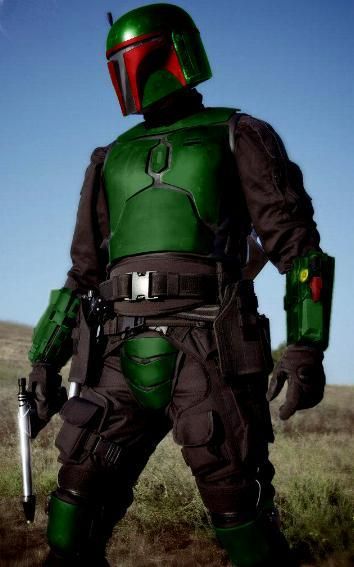 Fleet Captain Tor Carid: Commander of Hawks Nest Fleet Base. An old grizzled and irascible Mandalorian. He prefers to use a model of Armour that otherwise went out of fashion centuries ago. He claims that it has been passed down from father to son from new, though he does admit that he doubts that any part of it is original, but says that repair and replacements over the centuries do not detract from it being the same suit of armour his ancestor bought. Once commanded a Keldabe class battleship in the official Mandalorian fleet, he resigned in disgust when Boba Fett became Mandalore. Thinking himself permanently retired, he allowed himself to be lured back to active service in the Jaig Legion.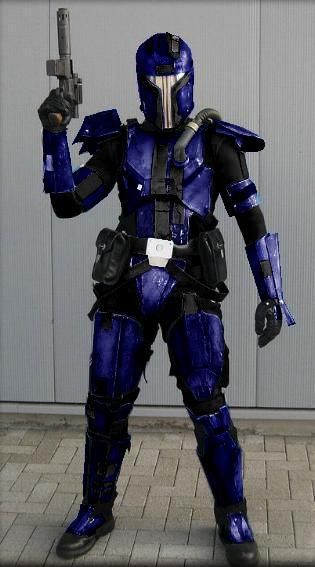 Senior Colonel Etta Gedyc: The sister of 'Death' Gedyc, she is a Zabrakian who was brought up within the Mandalorian culture, her parents having been adopted into Clan Gedyc many years before she was born. Used to form an effective duo with her non identical twin brother workking as his overwatch. Preferring to work at long distance, she is an expert sniper, able to use both blaster rifles and slugthrowers, and would cover his back picking off reinforcements who got to close to her brother. She is also trained in the use of knives, swords and standard blaster weaponry. Her stealth skills are amongst the best in the entire legion. Part of the Jaig Troopers.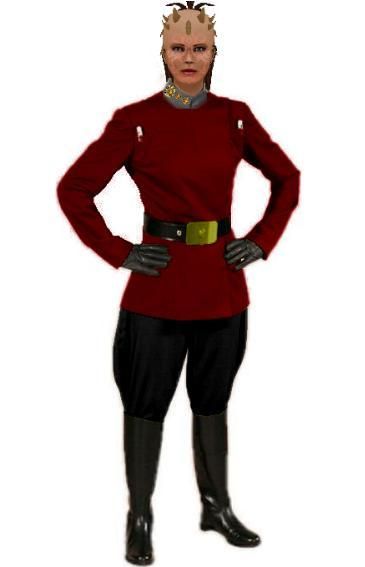 Senior Colonel Hadrian Valens: A former member of the Galactic Alliance military. He was captured during the capture of Yavin IV. During his time in captivity he became increasingly disallusioned and bitter against both the goverment and the Jedi. He blamed the Jedi for them being ordered to hold the planet in the first place arguing that it had no tactical or strategic value and the only reason it was defended was the presence of what had once been the Jedi Praxeum. The goverment he blamed for a lack of support that he claimed made its capture inevitable. When the call was made to the GA P.O.W's he didnt hesitate to join and was assigned to the Jaig Troopers.
Group Captain Trask: A Chiss whose full name is actually Mitt'rask'leo. His background is a closely guarded secret. All that is known is that he was the leader of a Mercenary band of fighter pilots, though most of those who know say that they were in fact more pirates than mercenaries. When the legion was formed and the call went out for volounteers, he was one of the first to put his name down, attracted by the reputation of Darth Reaver. Part of the Legions Starfighter corps, within that arm of the Legion, only General Ocantir is senior to him and there are very few equal to him in rank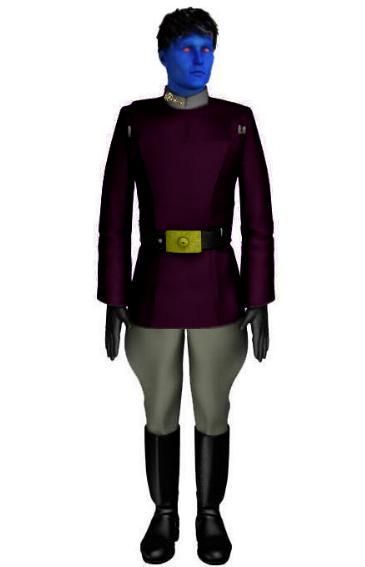 Group Captain Leb Fortruck: A member of the Twi'leks warrior caste. Leb Fortuck made his name selling his services to merchants and smugglers, flying various types of 'Ugly' fighters to provide protection from pirates or the authorities. He has joined the legion as it gives him plenty of chances to fly against other pilots and enhance his reputation by his number of conquests and battles he's won. Also flying for the Legion allows him to fly the conventional fighters he could never afford.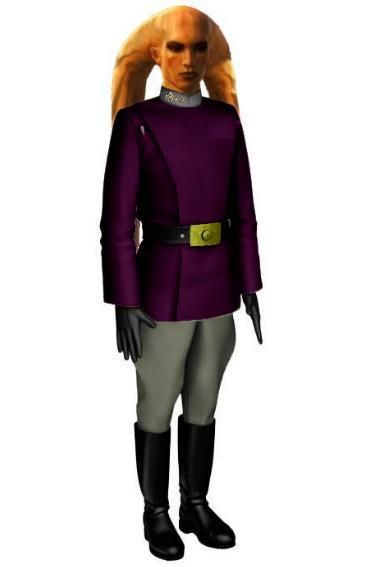 Fleet Captain Jinn Bo'sa: Captain of the 'Ajunta Pall' and by extension Commanding Officer of Force
Zerek
. Once a member of the GA navy. She used to be a first officer on a ship in the fleet under the command of Kana Kurran. She was tranferred to her first command two weeks before his defection to the Obsidian Union. After his defection, she felt herself to be permanently under suspicion and felt that her lack of promotion was because of that. By the time of her eventual capture her dissatisfaction was such that she took the first chance she could too volunteer for the Jaig Legion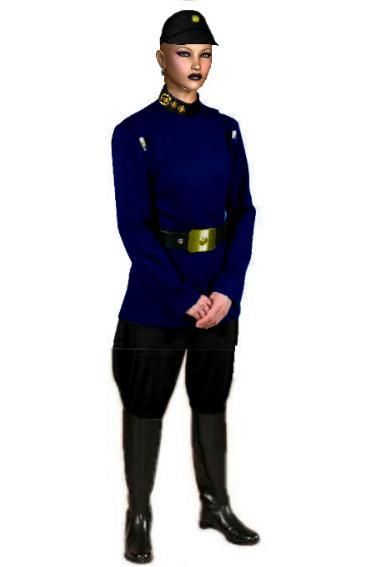 Personal Forces: Jaig Legion (see
newsithbrotherhood.proboards.com/thread/35/darth-reavers-personal-forces-legion
&
newsithbrotherhood.proboards.com/thread/116/jaig-legion-hangar
)
SHIPS:
Wraith's Shadow - Kuat Systems Engineering Eta-2 Actis Interceptor
Length: 5.47 meters[1]
Width: 4.3 meters
Height/depth: 2.5 meters (wings extended)
Maximum acceleration: 5,200 G
MGLT: 125
Maximum speed (atmosphere): 1,500 km/h
Hyperdrive rating: Class 1.0 (with booster ring)
Hyperdrive range: 150,000 LY
Hyperdrive system: Syluire-45 hyperspace transport ring
Navigation system: 10-jump memory (astromech droid)
Armament: 2 Laser cannons, 2 Secondary light ion cannons
Crew: Pilot, Astromech droid
Cargo capacity: 60 kilograms
Consumables: 2 days
Modifications: Sensor Dampening Coating
Krayt's Talon - Sienar Fleet Systems TIE/D Defender
Length: 9.2 meters
Maximum acceleration: 4,220 G
MGLT: 155
Maximum speed (atmosphere): 1,680 km/h
Maneuverability rating: 175 DPF
Engine unit(s): SFS P-sz9.7 twin ion engines (rated 230 KTU)
Hyperdrive rating: Class 2.0
Hyperdrive system:SFS ND9 hyperdrive motivator
Power plant: SFS I-s4d solar ionization reactor
Shielding: Novaldex deflector shield generators (2) (rated 200 SBD total)
Hull: Titanium hull with Quadanium steel solar panels (rated 20 RU)
Navigation system: SFS N-s6 Navcon[1]
Avionics: SFS F-s5x flight avionics system[1]
Armament: 4 SFS L-s9.3 laser cannons,2 Borstel NK-3 medium ion cannons,2 SFS M-g-2 general-purpose warhead launchers - Standard load 4 concussion missiles or proton torpedoes each, 1 Tractor beam projector
Crew: Pilot
Cargo capacity: 65 kilograms[8]
Consumables: 2 days
Other systems: Ejector seat, Wing-mounted maneuvering jets
Grey Kestrel - Sorosuub Corporation Horizon-Class Star Yacht
Length: 55 meters
Maximum acceleration: 3,080 G
Maximum speed (atmosphere): 1,000 km/h
Engine unit(s): 2 ion engines
Hyperdrive rating: Class 0.5
Sheilds: KDY military-grade shield generators
Hull: Armored non-reflective hull
Navigation system: Equipped
Countermeasures: False identification transponder
Armament: 2 Retractable CEC AG-1G laser cannon turrets with stutter-fire modification,1 Retractable blaster cannon, 1 Tractor beam projector
Complement: 2 Starfighter (Enlarged Hanger bay
Crew: 1 Pilot, 1 Co-pilot, 1 Navigator, 1 Astromech droid
Minimum crew: 1 pilot OR 1 astromech droid
Passengers: 5
Cargo capacity: 80 metric tons
Consumables: 2 months
Other Systems: Bacta Tank
Warlord's Fury - Sienar Fleet Systems Emperor's Royal Guard TIE Interceptor starfighter
Length: 9.6 meters
Maximum acceleration: 4,240 G
MGLT: 110 MGLT
Maximum speed (atmosphere): 1,250 km/h
Engine unit(s): SFS P-s5.6 twin ion engines (rated 175 KTU)
Hyperdrive system: Equipped
Power plant: SFS I-s3a solar ionization reactor
Shielding: KDY military-grade shield generators
Hull: Titanium alloy hull (20 RU)
Sensor systems: SFS S-c4.1 multi-range TAG
Targeting systems: SFS T-s9a targeting computer
Navigation system: SFS N-s6 Navcon
Avionics: SFS F-s4 flight avionics system
Armament: SFS L-s9.3 laser cannons (4)
Crew: Pilot (1)
Passengers: None
Cargo capacity: 75 kilograms
Consumables: 2 days
Other systems: AE-35 subspace transceiver,Ejection seat
Firestorm - FreiTek Inc. E-wing escort starfighter
Length: 11.2 meters
Maximum acceleration: 4,200 G
MGLT: 120 MGLT
Maximum speed (atmosphere): 1300 km/h
Hyperdrive rating: Class 2.0
Hyperdrive system: Equipped
Shielding: Equipped
Armament: Laser cannons (3), Proton torpedo launcher (1), 16 torpedoes
Crew: Pilot (1), R7-series astromech droid (1)
Passengers: None
Cargo capacity: 100 kg
Consumables: 1 week
Banshee's Scream - Sienar Fleet Systems TIE Oppressor
Maximum speed (atmosphere): 1,450 km/h
Shielding: Equipped
Armament: Medium laser cannons, Missile launchers,8 concussion missiles
Crew: Pilot (1)
Cargo capacity: 50 kg
Consumables: 2 days
Behemoth - Koensayr Manufacturing BTL-S8 K-wing assault starfighter
Length: 16 meters
Maximum acceleration: 2,700 G
Maximum speed (atmosphere): 1,000 km/h
Shielding: Equipped
Hyperdrive system: None
Armament: Medium-range twin laser cannon turret (1), Short-range quad turbolaser turret (1), Hardpoints (18; various configurations)
Crew: Pilot (1), Bombardier (1), Gunner (2)
Rancor's Claw - Slayn & Korpil B-wing/E starfighter (modified)
Length: 16.9 meters
Maximum acceleration: 2,390 G
MGLT: 60 MGLT
Maximum speed (atmosphere): 950 km/h (higher speeds possible with deflector shields on)
Engine unit(s): Slayn & Korpil JZ-5 Fusial Thrust Engine (Rated 290 KTU) (4)
Hyperdrive rating: Class 2.0
Hyperdrive system: Slayn & Korpil HYd-997 hyperdrive motivator
Power plant: Vinop O2K cryogenic power cells and ionization reactor
Shielding: Sirplex Zr-41 shield generator (Rated 125 SBD)
Hull: Reinforced durasteel (Rated 60.0 RU)
Sensor systems: Fabritech ANv-9q sensor system with PH-5s long-range phased tachyon detection array and PK-8f short-range primary threat analysis grid
Targeting systems: Fabritech ANq 3.6 tracking computer with IN-344-B "Sightline" holographic imaging system
Navigation system: Microaxial LpM-549 navigation computer
Avionics: Narmox HG.6w flight control avionics[4]
Armament: ArMek SW-7a light ion cannons (3), Gyrhil R-9X heavy laser cannon (1), Gyrhil 72 twin auto-blasters (1), Krupx MG9 proton torpedo launchers (2), 8 proton torpedoes each, standard load
Modification: Gunners Position replaced with astromech socket, and controls for pilot and gunner can be switched between the two at will.
Crew: Pilot (1), Astromech (1)
Cargo capacity: 45 kilograms
Consumables: 1 week
Sentinel's Revenge - Incom Corporation T-65XJ3 X-wing starfighter
Length: 12.6 meters
Maximum acceleration: 3,700 G
MGLT: 80 MGLT
Maximum speed (atmosphere): 1,100 km/h (higher speeds possible with deflector shields on)
Engine unit(s): Incom 4j.4 fusial thrust engines (4)
Hyperdrive rating: Class 1.0
Hyperdrive system: Incom GBk-585 hyperdrive unit
Power plant: Novaldex 04-Z power generator
Shielding: Chempat "Defender" deflector shield generator[3](50 SBD)
Hull: Titanium alloy hull
Sensor systems: Carbanti transceiver package - Fabritech ANs-5d full-spectrum transceiver (some configurations include PA-9r long range phased tachyon detection array and PG-7u short range primary threat analysis grid) - Melihat "Multi Imager" dedicated energy receptor, Tana Ire electro-photo receptor
Targeting systems: Fabritech ANq 3.6 tracking computer and IN-344-B "Sightline" holographic imaging system
Navigation system: Astromech droid (normally programmed for 10 jumps)
Avionics: Torplex Rq8.Y flight computer
Countermeasures: Aft chaff/flare launcher (1)
Armament: Taim & Bak KX9 or IX4 laser cannons(4) with Stutter fire capabilty ,Krupx MG7 proton torpedo launchers (3), Standard load: 3 torpedoes each
Crew: Pilot (1), Astromech droid (1)
Passengers: None
Cargo capacity: 35 kilograms
Consumables: 3 Days
Other systems: S-foils, Expandable inertial compensator field
Xendor - Kuat Drive Yards Modified Eclipse Class Star Dreadnaught
Designed: Kuat Drive Yard
Built: Duro Shipwrights Guild
Length: 17.5 kilometers
Maximum acceleration: 940 G
Hyperdrive rating: Class 2
Backup Class: 6
Armament: Turbolaser cannons (2,000, fire-linked in groups of 8), Heavy turbolaser cannons (2,000, fire-linked in groups of 8), Assault concussion missile tubes (250) 30 missiles each, Heavy ion cannons (250), tractor beam projectors (100), Point-defense laser cannons (500), Gravity well projectors (10)
Complement: Fighters (600), Bombers (96), AT-AT walkers (100) Prefabricated bases (5)
Crew: Crew members (708,470), Gunners (1,590)
Minimum crew: 88,500
Passengers: 150,000 (troops)
Cargo capacity: 600,000 metric tons
Consumables: 10 years