Vanno
May 1, 2015 19:56:57 GMT
Post by Horatio on May 1, 2015 19:56:57 GMT
(Analysis of patient Lucien, by personal Medical practitioner within the Obsidian Union and Arkanian, Dr. Bog Tvaelin)
Portraits:
Supreme Commander
Alignment of combined personalities: Chaotic Good
Name: Lucien Eru Khagan
Official Sith name: Darth Vanno
Place of Birth: Upper Sector of Taris
Species: Echani
Homeworld: Taris
Gender: Male
Hair: Long grey-white hair tied in the back like a ponytail
Eyes: Olive
Hand: Ambidextrous
Height: 6'10"
Weight: 231.5 lbs
Age: 54
Appearance: Lucien is a strange one. His skin appears dry and cracked, but this is mainly scarring from conflicts and training, quite possibly even lightning, either from a storm or run ins with force users. Though he is a tall man, from the time I saw him when he first arrived upon New Bethrezen, the rags he wore, and his rugged unshaven face made me almost mistake him for a Wookiee at one point. Upon further analysis, one will notice his skin is pale, this could be from the Echani blood of his mother, or possibly due to severe exposure to the negative effects of the force, or both. For a tall man he is well toned and quite bulky, which is amazing as humans which are too tall suffer from weak bones, but his are oddly thicker than normal as well as stronger, playing true to the words big boned. The extra centimeter in thickness to his bones as well as his musculature make him appear stronger than he is, as he is particularly of average strength
Family/Relatives:Wife Adira Piraxus(Khagan) - Status: AliveBio
: A daughter born into the great House of Piraxus on the planet of Eshan. She is one of the daughters of the man in charge of the House itself. Adira has shamed herself by marrying in secrecy and fostering children from an outsider not approved by House Piraxus. Though those are general rumours the Children were sired by an outsider are only a myth, with the only possible proof being the olive eye colour of the children which can be easily dismissed as a genetic deformity. She still thinks fondly of her supposedly dead love.
Image
: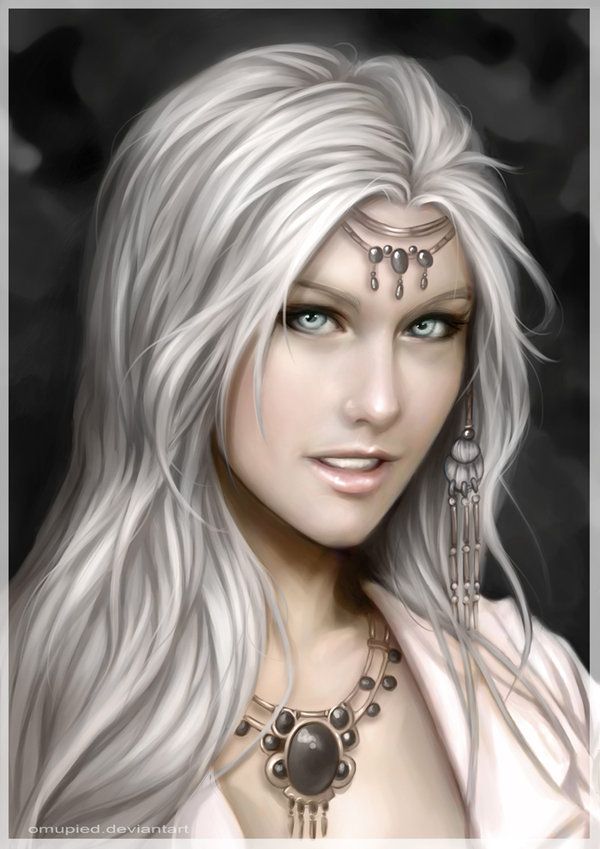 Daughter Andraste Piraxus(Khagan) - Status: Alive Bio:
The dear daughter Lucien did not witness grow up. He knew her only when she was knee high to a grasshopper. She turned into a warrior, that would take her mothers place at meetings once fully grown. She has been trained at the highest of academic levels passing them easily. She was constantly dragged along to formal events to meet those higher ups who were in charge of a majority of things on the planet. She was beyond levels of many people due to her untapped potential in the force, and competes with top candidates from all over the planet.
Image: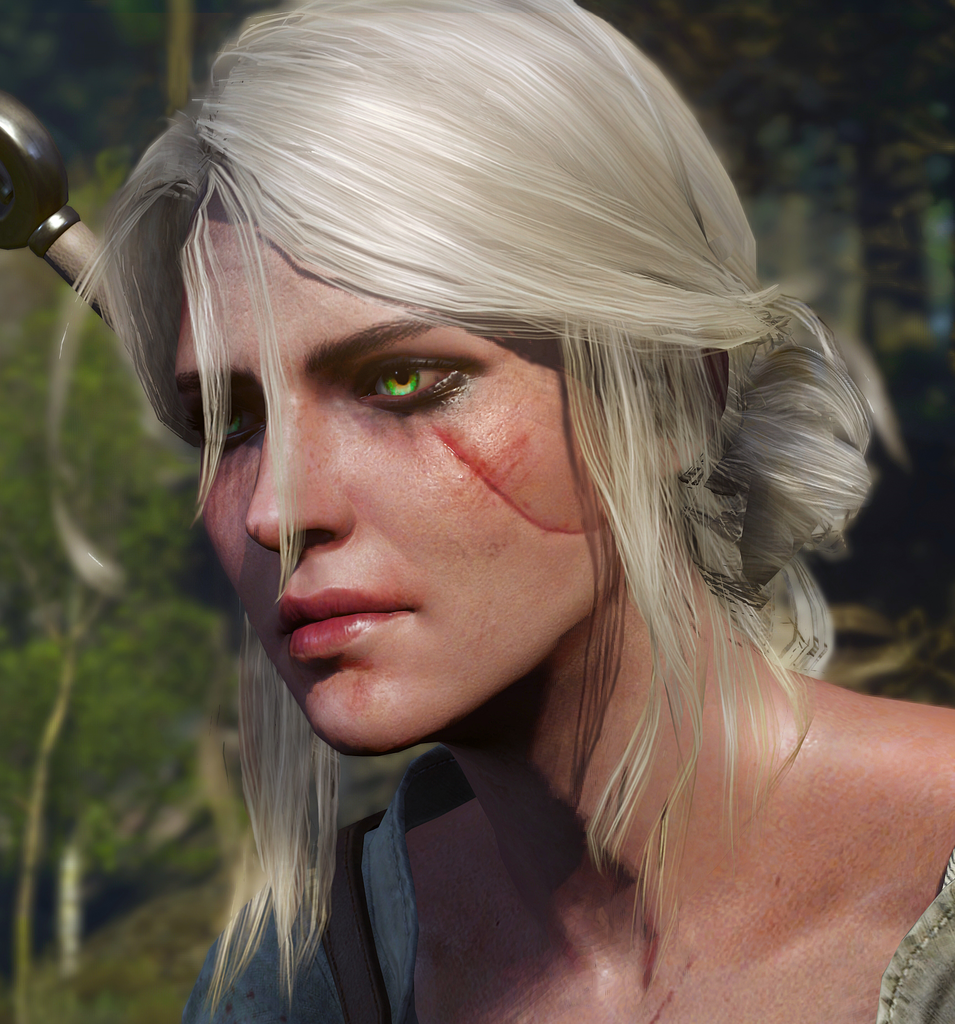 Son Aramus Piraxus(Khagan) - Status: Reported MissingBio:
The son Lucien knew for only a short while. This boy grew up missing his father after being told the man died during a hazardous job. He was head strong and quite intelligent, grasping quickly all things that came to him, but could not care for the schoolings or titles that came with it. Due to those acts he was seen as an outcast and idiot, even though he trained and study for his personal gain instead of gaining positive marks in institutions, and basically skimmed by as average, and an underachiever. The kids worries were more about finding out truths and preserving the lost things in life, such as the culture of Echan, which was getting streamlined with other planets which were controlled by the Six Sisters. Aramus figured out how to embezzle funds for his own use, from the Piraxus treasury, and commissioned himself weapons and armour of a master smith from a guild hiding among the icy mountains on Eshan. A natural archaeologist and historian, he was digging up old designs and lost blueprints of armour designs specifically used with Echani steel, which was lighter and thinner, as well as stronger than Mandalorian Iron.
The boy grew up too quickly for his own good and throughout the years of fighting a stalemate of rebellion which seemed to go nowhere, he pondered if he dead father had actually survived. And so he looked within the archives, and the secret books of the House of Piraxus for answers to be greatly surprised by his origins. Though his archival interests were found out eventually and he was taken under interrogation by Piraxus Interrogators by finding out the secret destruction of House Khagan. A house argued to have committed atrocities against the Echani kind, though never rightfully proven by real investigation, only simple pieces taken and twisted for the pleasure of House Piraxus. Though in truth during the Hous of Khagan's height of power, the people prospered the more.
This sparked a mightier rebellion on Eshan once the information was into the public, though progress was a stalemate still due to the might of Piraxus. Aramus has been imprisoned for treason against the House due to this.
Image: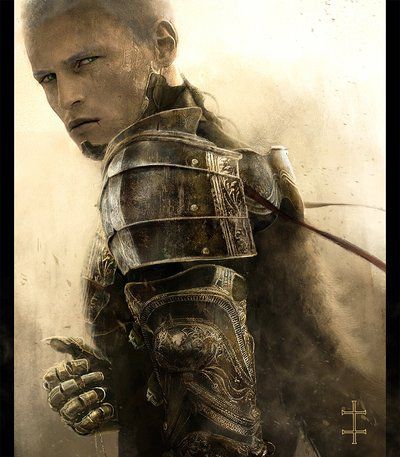 Personality:Lucien (Lawful Good)
- (From the note of Luciens personal Medical practitioner within the Obsidian Union and Arkanian, Dr. Tvalin)
The man appears to suffer from dissonance of personality, losing himself at times without explanation. Though he claims some other worldly being is within him and possesses him, the medical teams which have examined him determine possible cranial injuries from missions and other operations, to shrapnel lodged into the skull almost scraping the brain itself, to lack of oxygen/suffocation in unfiltered environments as well as in space. These cranial damages have pushed episodes of Dementia, a case of psychosis dwindling in these last years that is almost bipolar, forgetting, or violent in nature, though his is a sort of rare condition begets all these once in his stage. Besides these mentioned problems the identity of one Lucien Khagan is filled with pride for who he is, and what he stands for. His recent challenges to the life on New Bethrezen, and troubles within the Sith Order bring him trouble, stares, confusion, and much talk of his character behind his back, though as standing Supreme Commander, he is no doubt as loyal as can be, despite mentioned complications. He might border on inconveniences bordering the term of traitor, but at the end of the day he follows and gives orders like any other sort within our shining Union.
Malice, the Hunger within (Neutral Evil)
- (From Lucien's personal journal)
It has been decades since I have acquired this being within me which causes me so much strife. It never seems to stop, always coming out at the best or worst of times. Though I will admit it has saved me in a couple situations by fueling my anger to the fullest and forcing me to lose myself at it took over to kill what was in my path, but other times it has simply been a burden. It wants the life energy of those around, it feeds on my own and tears me away from reality. It nips into my words at times adding flavour, but also sorrow and grief. It speaks as though it knows me, but of course it does, it peers into my mind and is part of my own memories. Sometimes it is hard to discern of what I remember is true or false. I struggle to control this thing, but every day just brings a challenge. Though there is good in all this. I have trapped it within my own body, for when I die, it stays within the empty shell of my lifeless corpse and I will be able move on the Light beyond, or I might be trapped with it. My force essence and it going through eternity peering through decaying eyes.
Though of all this, it has brought luck to me in conversations, given me a laugh or two. Stockholm syndrome might be talking or its influence, but I will not deny the hilarity of the commentary. Though other times when it does not use its silver tongue it influences me to commit acts of atrocity which I hold no control over at times, sometimes I stop the actions which have unfolded by its dastardly hands, too late.
--------------------------------------------------
Speaks, Reads & Writes Basic
Speaks, Reads & Writes Ancient Echani
Speaks, Reads & Writes Sithese
Speaks, Reads & Writes Mando'a
--------------------------------------------------
Background/Bio:
--------------------------------------------------
Equipment:
Repainted Royal Guard Armour
: Counts as light, but Vanno doesn't wear it.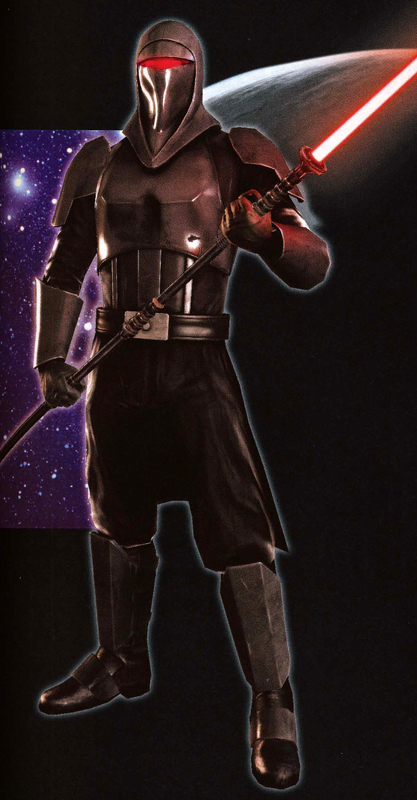 Purple/Amethyst Dual-action Double-bladed purple Lightsaber
Dark Purple single hilt lightsaber
Medium Armour
- Custom made cortosis weave full body pressure suit aligned with Echani steel plates. Imbued with dark magic to dissipate any lightning attack throughout the armour either into Vanno to harness, or into the ground slightly harming people in a two foot radius around him.
Codexpad:
A bulkier datapad able to carry significantly more data, project holograms, and download mass amounts of data from terminals even if encrypted.
Standard clothes consist of a somewhat red, imperialistic looking jacket with gold buttons and trimming, and white cords to complement. Burgundy pants with similar matching look. Leather knee high boots that are armoured. Underneath jacket a vest is worn to help protect at least the chest from projectiles. (Refer to Supreme Commander portrait at top)
Utility belt with many pouches, especially a larger pouch almost the size of a butt bag.
Holster belt w/ clip for a lightsaber on the opposite side.
Stolen old Imperial blaster pistol modified with extended barrel, stock, and scope.
Standard blaster pistol assigned to Sith who enter into the Order for the first time.
Extendable baton with switch for shock capabilities.
Cane for walking and presenting himself as an aristocrat, has a button on the side to shoot out sleep dart from the top. (Needs to be refilled after use)
Wear for training and relaxation:
Hooded grey robes w/ light grey kimono underneath
100lbs vambraces - for training
200lbs greaves - for training
300lbs vest - for training
--------------------------------------------------
Ships:
"
Nova Star
" -
Delta 7B
Image
:
-
SPECS
-
Length:
8.2 meters
Width:
3.92 meters
Height/depth:
1.44 meters
Maximum acceleration:
5,500 G
MGLT:
120 MGLT
Maximum speed (atmosphere):
1,500km/h
Hyperdrive rating :
Class 1.0 (with integrated addon)
Hyperdrive range:
150,000 LY
Hyperdrive system:
Integrated Hyperdrive 1.5 (.5 for prototype) w/ an addon of two extra engines attached (right between original engines)
Armament:
Laser cannons (4)
Proton Torpedo Launcher (1)
Crew:
Pilot (1)
Astromech droid (1)
Cargo capacity:
60 kg (0.03 m³)
Consumables:
1 week
"
Fire Prey
" -
E-Wing
Image
: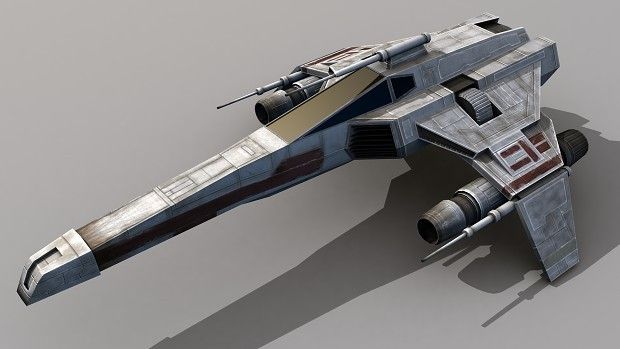 -
SPECS
-
Length
:
11.2 meters[1]
Maximum acceleration
:
4,200 G
MGLT
:
120 MGLT
Maximum speed (atmosphere)
:
1300 km/h
Hyperdrive rating
:
Class 1.0
Shielding
:
Equipped
Armament
:
Laser cannons (3)
Proton torpedo launcher (1) 16 torpedoes
Crew
:
Pilot (1)
Astromech droid (1)
Cargo capacity
:
100 kg
Consumables
:
1 week
"
Retribution
" -
Consular-Class Cruiser Redeemer v90 retrofit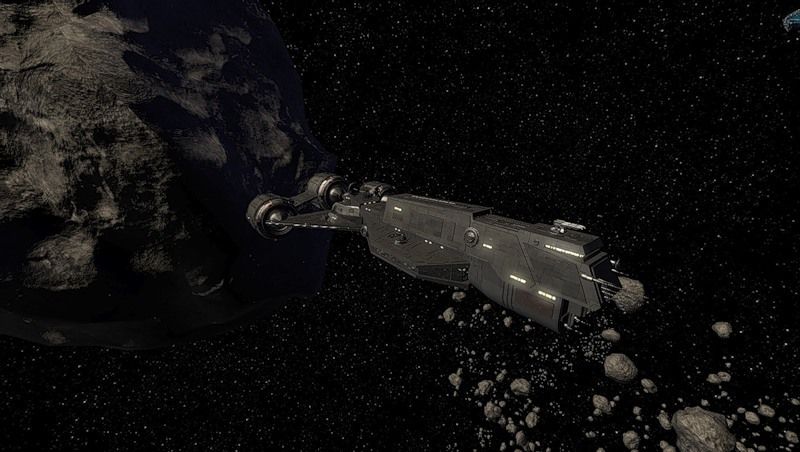 Image:
-
SPECS
-
Length:
115 meters
Maximum acceleration:
2,040 G
MGLT:
80 MGLT
Engine unit(s):
3 Dyne 577 Radial Atomizers
Hyperdrive rating:
Class 1.0
Hull:
Modernized and up to date- (100 RU)
Shielding:
Equipped as well as up to date - (300 SBD)
Navigation system:
Astromech interface
Advanced navicomputer
Upgraded Comm-Array
Armament:
Twin light turbolaser cannon batteries (5) (2 on each side of the center fuselage, top and bottom, and 1 on the stern right behind the sensor and comm-array)
Point-defense medium laser cannons (4) (on sides close to the bridge)
Concussion missile launchers (2) (One on belly, one of tope)
Hidden Heavy Proton Torpedo launcher (1) (Usable only after Salon pod has been detached and launched)
Complement:
8 - Pilot Droids w/ integrated blasters in forearms (level 3 AI - Pilot and defense from intruders)
2 - 2-1B surgical droid (other activated only after first has been destroyed, or activated manually. Second surgical droid is coloured red.)
Escape craft:
Detachable salon pod w/ grappling claws on front (1) (Usable as boarding craft, able to be shot at and grapple to the hull of any ship)
Evac pods (4) (7 people per pod + has slightly tougher hull than a regular escape pod, and one controllable turret for protection)
Crew:
8 people/droids or 1 Astromech droid (Upgrade, my astromech droid)
Passengers:
~30 (passengers)
Cargo capacity:
6,000 tons
Consumables:
6 months
--------------------------------------------------
Level:
9
Basic Path:
Jedi Sentinel / Dark Jedi Sentinel
Advanced Path:
Sith Lord
Master Path:
Sith Priest-King
Trained by:
Darth Reaver
--------------------------------------------------
Core Stats:Strength:
12
Agility:
12
Toughness:
12
Intellect:
16
Presence:
12
Spirit:
13
--------------------------------------------------
Combat Proficiencies
:
Blaster Weapons:
2
Simple weapons:
1
Can use Single Bladed Lightsabres
Can use Double-Bladed Lightsabres
Shii-Cho:
1
Makashi:
1
Niman:
1
Juyo:
2
Armour pro:
Light, and Medium
--------------------------------------------------
Skills
:
Sense Motive: 1
Spelunking: 1
Balance: 1
Survival: 2
Swim: 2
Jump: 2
Bluff: 3 +1
Diplomacy: 3
Listen: 1
Search: 2
Handle Animal: 3
Knowledge Sith Lore: 2
Knowledge Jedi Lore: 2
Knowledge Echani Lore: 2
Knowledge Philosophy: 2
Knowledge Influence: 1
Knowledge Interrogation Techniques: 1
Pilot: 3
Intimidate: 3 +1
Climb: 2
Move Silently: 2
Gather Information: 2
Treat Injury: 2
Disguise: 1
--------------------------------------------------
Background:
Fame - 2 - Known extremely well among the Arkanian's as particularly reliable and able to get the job done, especially with chaos left in his wake. He's mostly respected amongst the science community as a study subject with unpredictable actions and a strange psyche which cannot be measured or figured out.
*Placeholder until I officially decide* Status - 3 - Galactic Senate - One of the few people who seems to make that corner of the universe run, either into the sky or into the ground. How Vanno hasn't been thrown out or jailed is beyond even the forces understanding.
Alternate Identity - 3 - Nester Alaric - Lucien has taken the identity of a Council member on Eshan which resides from a house previously a Vassal to Khagan, now under the banner of Hous Piraxus. He generally participates in the politics and has a upperhand on what is going on due to his Handmaiden, Serra, being part of House Alaric and a trusted servant to House Piraxus
--------------------------------------------------
Perks:
Track
Iron Will
Persuasive
Animal Affinity
Martial Arts
Improved Martial Arts
Advanced Martial Arts
Defensive Martial Arts
Two-Weapon Fighting
Acrobatics
Endurance
Combat Analysis
Combat Expertise
--------------------------------------------------
Force Powers
:
Control
Enhance senses: 2
---------------
Sense
Telepathy: 1
Beast Language: 2
Force Empathy: 1
Sense Force: 2
---------------
Alter
Force push/pull: 2
Telekinesis: 2
Force Jump: 2
Force Speed: 1
Force Lightning: 3
Kinetite: 1
Detoxify Poison: 2
--------------------------------------------------
The Skald sects:Skald Monks
- Regular people
Sól Skalds
- Sun Guard Remnant Converts, mainly part of the Militant arm of the Skalds
Nóx Skalds
- Naddist Remnant Converts, assigned to positions of spiritual duty and generally the head of the Archives, and Monasteries
Special Abilities:Contacts:
Serra Alaric - Handmaiden from Eshan: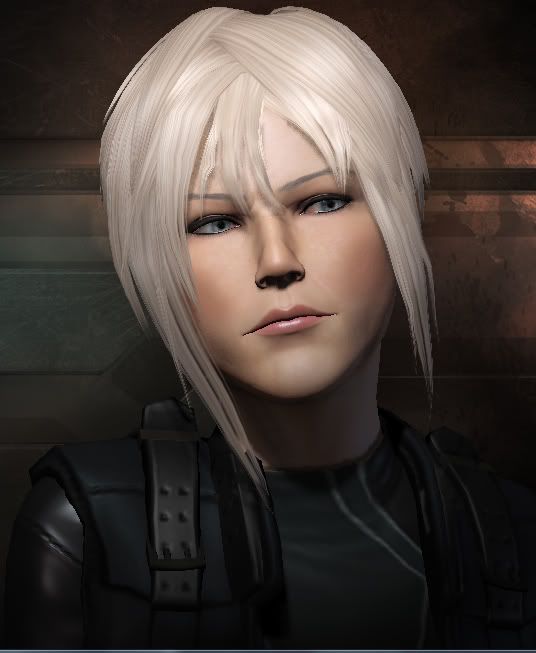 Twister of Thoughts
Resource
Minor Influence:
Planet: Onderon
--------------------------------------------------
Companions:Aemon Rask:
Spiritual head of the Naddists turned Chaplain and leader of the Nóx Skalds, some of the fiercest most fanatical fighters and worshipers. The Nóx Skalds focus on the darker aspects, managing the vast archive of ancient and new teachings, scrolls, books, artifects and weapons. They boast perfection of mind.
Harron Kaile:
Head of the Sól Skalds Sect. Ex-Sun Guard and leader of an elite and militant force numbering in about a hundred with him, along with refugees. Those of which live now within the monastery. The Sól Skalds focus on combat aspect, bringing the old and legendary teaching of the Echani people and many of those that have been absorbed into them, to the plate, as well as supreme tactics. They boast perfection of body.
--------------------------------------------------
Droids:R9-X0 - "Upgrade"
Picture:
Voice:
Upgrade
BIO: A little droid that had an experimental AI installed by an Arkanian friend of Vanno's for testing purposes. The tests seemed to do well, and Vanno got to keep the upgraded droid, but the idea had been abandoned for fear of a sentient AI. R9 is unique in that he is the only one, and keeps seeking knowledge at an alarming rate. The droid has upgraded itself with a voice so that it doesn't have to speak in binary beeps. Along with a voice it didn't stop there, it imprinted itself on any ship Vanno has, basically putting a lock so that only Upgrade can access the droid ports, and other sensitive systems.
Custom Duelist Elite - Assassin/Dueling droid - "Skar"
Picture:

Voice:
Skar
BIO: Personal defender of Vanno, and assistant. Slight tweaks to its AI and core functions by Upgrade has allowed Skar to perform tasks at fifty percent faster speeds. Vanno also scrapping his old body and upgrading to a new harder and slender body has allowed Skar to stay in a fight longer. Skar personally is not as bright in random information as Upgrade, but has knowledge of all weapons, tactics and the ability to hack into practically any system, given enough time of course. The most recent body used as an upgraded is a scrapped Yuuzahn Vong Hunter Droid which had to be fixed up.

GX1-series Battle Droid - "Teddy"
Picture: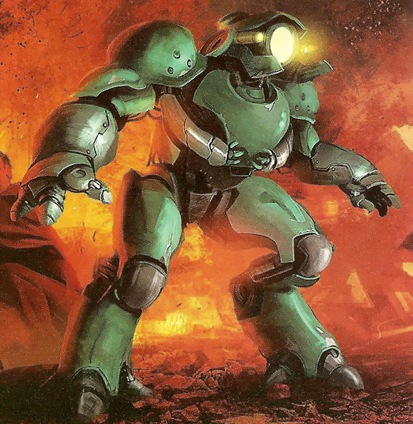 Voice:
Teddy
BIO: Gotten as a simple scare factor to anything and anyone. Vanno has decided to simply let Upgrade work on Teddy, but only on his weapon systems, adding and improving as he sees fit.
--------------------------------------------------
Pets:
Borhek - "Karmen"
Picture:
BIO: Rescued from a game world. Karmen saw it her responsibility to protect Vanno after the man showed kindness and love to the creature rather than hunting it.