Post by Darth Xaos on Jul 17, 2019 21:30:17 GMT
Name: Rakshesh Dawnstar (most well-known and currently-used alias), Norg'ari (given name, unknown to all but himself), Countless other aliases over the centuries
Sith Name: Darth Xaos
Age: Born circa 1,100 BBY (truth), born 52 BBY (claimed)
Species: Force Wraith, Human (currently), Gengh-Noghri (originally)
Homeworld: Bethrezen (a moon of Tulpaa)
Gender: Male (currently)
Height: 1.83 meters (currently)
Weight: 78 kgs (currently)
Eyes: Green-Blue (currently)
Hair: Gray (currently)
Skin Color: Fair (currently)
Demeanor: Visionary
Nature: Sadist
Goals: Expand the Union into neighboring disputed territory once held by the CIS (minor), Avenge Count Dooku by personally killing a member of the Skywalker bloodline (major)
Titles: Consul of the Obsidian Union, Supreme Commander of the Union Droid Armies, Lord-Commander of the Obsidian Knights, Dark Lord of the New Sith Brotherhood (secret), Count of Serenno (self-proclaimed, unrecognized), Governor-pro-tem of Naboo (self-proclaimed, unrecognized)
Languages: Speaks, Reads & Writes Basic, Huttese, Sithese, Bocce, High Galactic, Ryl, Honoghran (Gengh dialect)
Level: 15
Total Experience (XP): 105,000
Basic Path: Dark Jedi Consular
Advanced Path: Sith Lord
Master Path: Sith Architect
Appearance: A goatee and shaved head frame a square jaw and penetrating eyes set amid fair skin. This countenance sits atop a barrel-chested frame that snaps and flexes like a whip when in combat. This body is usually clad in sharp, finely made clothing, often no-less suitable for combat, and is always held in a pose of confidence.
Personality:
To a Galaxy that still remembers the Clone Wars, the question of what sort of person Commander Rakshesh Dawnstar was can be answered simply. But the answer given depends on which side of the conflict is to be believed. To the Separatists he was a genteel yet subtly roguish gentleman when among the CIS elites, and a dashing warrior-general on the battlefield. On the war's other side he was seen as a cravenly opportunistic war criminal addicted to self-publicity. And these perceptions shape his reputation to this day.

But those few who regularly come close in their personal contact with him inevitably begin to realize the truth: that both sides of his reputation and persona were carefully crafted, as is every other face he presents to others. These conflicting reputations, the shining, chivalrous champion of the Separatist cause and the dark warrior who delights in permanently scarring a Jedi's mind with the Force rather than merely killing them, were manufactured as power maneuvers. In furtherance of a vicious rivalry with General Greivous, the former was invented to earn the CIS citizenry's love in a way that the terrifying cyborg never could have, and the latter was aimed to outshine the dread of facing Grevious in combat popularly felt among Jedi Knights.

He can and will assume a thousand personalities, each calculated to provide some vital advantage to him. And, after someone has observed this, they will in time witness the rare moments when a mask slips and it seems that the ruthless, spite-filled, profoundly selfish thing that lies behind is not truly human, figuratively…or literally.
Backstory:
Darth Xaos speaks to no-one of his past before the Clone Wars. He prefers to keep even his nature as a wraith hidden from any but a few; it is not even a fact known to the majority of his Sith Brotherhood. While there are some of his former identities that have survived in memory over the centuries, there are none who know the tale of Norg'ari, his savage origins on Tulpaa's moon, and his transformation into a malignant spirit that has plagued the galaxy for a millennium.

The earliest events of his existence of which he will speak, begin on Geonosis, during the first battle of the Clone Wars. Emerging from seclusion in a mountain cave system, in which he had been living as a hermit studying the force for some time, he came across a patrol of Clone Troopers. The clones approached him cautiously, with weapons drawn, and, on a whim, he decided to test his powers on the soldiers. After slaying a number of them, he suffered a shot which knocked him from his feet.

Unconcerned over a physical death amidst a battle field which offered so many fresh corpses for him to inhabit, he waited calmly to be slain, but the killing shot never came. Instead he was recovered by Sev'rance Tann, a Chiss Dark Jedi in service to Count Dooku. Sev'rance, having sensed his arrival on the battlefield as a strange rippling in the Force, came to his location and, after dispatching the remaining clones present, had him brought with her in the Separatists' withdrawal.

Offering Rakshesh Dawnstar as his name and claiming (truthfully, from a certain point of view) to be a self-taught Force prodigy to Sev'rance, he spent the next month under her instruction as he accompanied the Chiss general on her missions for Dooku. Though he rarely experienced true respect or affinity for any being, the rapid way in which Sev'rance's teachings expanded his abilities and the brilliant, ruthless efficiency in how she conquered quickly left him looking up to her.

The rage he felt upon her death by the hand of Jedi Master Echuu Shen-Jon still burned brightly when he brought her body to Count Dooku on Serenno. Sensing Rakshesh's strength in the Dark Side waxing strong, the Count subjected him to a number of potentially lethal tests before offering Rakshesh the opportunity to become his secret Sith Apprentice. Accepting the offer, the newly-dubbed Darth Xaos began his Sith training under Dooku and his abilities soon grew to prodigious new heights.

Sent out to work his new Master's bidding, Rakshesh served as a CIS general, given autonomy from the normal command structure and answering only to Dooku. In this role he carefully calculated his engagements to bring him the maximum glory, only committing to an offensive when he knew victory would be assured and spectacular. Ultimately, however, Dooku's scheme to enact a surprise, last-minute betrayal against Palpatine aboard the Invisible Hand was thwarted by his underestimation of Anakin Skywalker's abilities.

Enraged by the loss of yet another revered Master, Rakshesh swore that he would slay both Skywalker and Palpatine, leading the CIS to victory over the about-to-be-born Empire. Rakshesh took command of the CIS, subverting Greivous' officially-mandated succession to leadership in the brief period before the cyborg was slain by Obi-Wan Kenobi, and taking advantage of the disruption caused by Order 66, began to successfully push back against the advance of the Outer Rim Sieges. Though the shut-down of the droid armies, which he had not foreseen, great slowed his counter-attack, he wasted no time in reorganizing the CIS' organic forces while seeking ways to counteract the shutdown. His plans, however, were cut short (along with his host-body) by Darth Vader on Felucia.

While Xaos had hidden his nature as a spirit from both Sev'rance and Dooku, Palpatine had not only previously surmised his status as Dooku's secret Sith Apprentice but had sensed his true nature as well. He had given Vader a crystalline medallion, an ancient Sith spirit trap, which drew in Xaos as he emerged from his dismembered host body. Palpatine, in anticipation of whatever inscrutable purposes the Emperor foresaw, placed the imprisoned Xaos, along with his lightsaber, in a Deep Core vault. There Xaos writhed in anger until he was discovered and freed by Kalani and [NuXyr] shortly after the conclusion of the Yuuzhan Vong War. Xaos spent a year making preparations and gathering resources (which included not only scattered remnants of the Sith, but a cloned and properly-aged copy of his previous Rakshesh body) before returning to the galactic stage at the opportune moment to found the Obsidian Union.

Now Darth Xaos stands poised to avenge his defeat, enact his deceased Master's plans for the galaxy and take what he sees as his rightful place as universal ruler.
Hit Points: 93
Damage Threshold: 25
Force Well: 219
Force Boons: 10
Saves:
Reflex Save: 30 (10 base, +15 level, +2 Dex Mod,+3 Path bonuses)
Fortitude Save: 25 (10 base, +15 level, +0 Con Mod)
Will Save: 34 (10 base, +15 level, +3 Spirit Mod,+6 Path bonuses)
Speed: 9m (6 squares)
Equipment:
Weapons:
| | | | | |
| --- | --- | --- | --- | --- |
| Weapon | ATK | DAM | Range | Notes |
| Lightsaber | +20 | 2d8+9 | Melee | Exotic Item trait imposes disadvantage on enemy disarm rolls |
| | | | | |
| --- | --- | --- | --- | --- |
| Weapon | ATK | DAM | Range | Notes |
| Rapier | +16 | 1d8+9 | Melee | Cortosis woven |
| | | | | |
| --- | --- | --- | --- | --- |
| Weapon | ATK | DAM | Range | Notes |
| Dagger | +16 | 1d4+9 | Melee | Cortosis woven |
| | | | | |
| --- | --- | --- | --- | --- |
| Weapon | ATK | DAM | Range | Notes |
| Hold-out Blaster | +10 | 3d4 | Pistol | |
Armor:
| | | | | | |
| --- | --- | --- | --- | --- | --- |
| Armor | Category | Soak | Fort. Save | Max. Dex. | Notes |
| Armorweave coat | Light | 4 (except energy) | +0 | +5 | Cortosis woven |
| | | | | | |
| --- | --- | --- | --- | --- | --- |
| Armor | Category | Soak | Fort. Save | Max. Dex. | Notes |
| Light Battle Armor | Light | 5 | +2 | +3 | Cortsis woven |
Credits:
youtu.be/m-qALfy8GAw?t=35
Core Stats:
Strength: +0
Dexterity: +2
Constitution: +0
Intellect: +3
Charisma: +4
Spirit: +3
Combat Proficiencies:
Advanced Melee Weapons: 2
Armor Proficiency: 1
Can use single-bladed lightsabers
Makashi: 4
Juyo: 2
Pistols: 2
Primitive Weapons: 2
Rifles: 1
Shii-Cho: 2
Simple Weapons: 3
Thrown Weapons: 2
Skills:
Acrobatics: 3
Athletics: 2
Awareness: 3
Bluff: 4 + 2 (Persuasive Perk, Tricky Perk)
Concentration: 4
Craft (Lightsaber): 3
Diplomacy: 4
Endurance: 2
Gamble: 1 + 1 (Tricky Perk)
Gather Information: 3
Haggle: 2
Initiative: 4
Intimidate: 4 + 1 (Persuasive Perk)
Knowledge (the Arts): 3
Knowledge (Battle Droids): 2
Knowledge (Criminal Underworld): 3
Knowledge (Galactic History): 4
Knowledge (Influence/Politics): 4
Knowledge (Jedi Lore): 3
Knowledge (Interrogation Techniques): 3
Knowledge (Philosophy): 4
Knowledge (Religion): 4
Knowledge (Sith Lore): 4
Knowledge (Tactics): 3
Legerdemain: 1
Sense Motive: 4
Stealth: 1
Survival: 2
Assets: (Very WIP, these are still on the three rank scale even. I would've just not included them until they're done but there's some relevant info in some of these descriptions)
Alternate Identity: 3 (Fiolla Thalassa, Pantoran political influencer)
Fiolla Thalassa is a tall Pantoran heiress in her early middle age who has, of late, become a major donor and ally to the Right-Populist bloc in the Galactic Senate. Fiolla does not deal with Right-Populists who are already covert Unionists, instead developing trust and leverage among those genuinely loyal to the Republic.
Alternate Identity: 3 (Mammon Glee, Twi'lek entrepreneur)
A rotund, Lethan Twi'lek, with teeth filed to points, Mammon Glee is an entrepreneur with business interests throughout the galaxy. The various bids and government contracts Mammon's businesses are involved with can be useful ways to acquire valuable information on planetary and sector governments.
Alternate Identity: 3 (Jarlock Thorn, Hrakian criminal)
The adage that one needs to spend money to make money applies just as much in criminal enterprises as in legitimate ones. And the underworld has its own class of financiers, willing to give cash now for a cut of the job's take later. Jarlock Thorn is one such black market financier. It is well known amongst the galaxy's criminals that if Jarlock Thorn agrees to fund your job then you'll soon be rich, and if he comes to you with an opportunity then you'll be even richer.
Artifact (Emperor's Mage Medallion): 3
An artifact of the Prophets of the Dark Side, imbued with Sense Force and carelessly left forgotten in the vault that held Xaos for decades, it was taken by the Sith Lord after his liberation. From time to time, he makes use of the powers of mystical perception it possesses.
Companion: 3 (Flai)
Companion: 3
Companion: 3
Contacts & Allies +4 (Allies: Kaminoan Cloner, Holonet Slicers)
Exotic Item (Basket-hilt Lightsaber): 1
Forged shortly after his Sith Apprenticeship began, the intricate, cortosis-woven bronzium hilt attached to this curved single-bladed lightsaber still bears the letters "CIS," and has been the instrument of many Jedi's deaths. Its crystal was taken from the lightsaber of Naat Reath, former Padawan of Echuu Shen-Jon, in an act of vengeance for the death of Sev'rance Tann. The crystal was bled with the pain of Xaos' first instructor's death, and lust for vengeance against all Jedi. This was the only personal possession of Xaos' that was left in Palpatine's vault alongside the crystalline prison that held Xaos' spirit. The hilt imposes Disadvantage on attempts to Disarm this weapon.
Exotic Item (Holocron of Heresies): 3
Created by and containing the secrets of the ancient Sith Necromancer Darth Andeddu, this Holocron fell into possession of Count Dooku during the Clone Wars. The Count ultimately hid the Holocron on Choronu Station where Xaos reclaimed it after his recent liberation from captivity. Despite the Holocron's secrets of Essence Transfer being useless to Xaos, he keeps it well-guarded in order to prevent the rise of rivals in immortality.
Fame (Political Leader): 3
As both a former commander from the Clone Wars, and now the leader of a galactic nation, the name Rakshesh Dawnstar is one that will be remembered for centuries, regardless of what the future may bring.
Influence (Banking Clan): 2
Influence (Manaan): 2
Influence (Outer & Mid Rim Pirates): 2
Influence (Right-Populists): 2
Resources: 3
Xaos was the last surviving person to know the existence of certain secret accounts on Muunlist that hold wealth from the CIS' heyday. Though the Muuns disclosed a number of these accounts to the Empire to prove their loyalty at the end of the Clone Wars, more were kept hidden and were claimed by Xaos upon his return.
Unnatural Ability (Force Wraith): 3
Unbeknownst to almost the entire galaxy, Xaos is in fact an ancient Force wraith. His condition is the result of an encounter with an ancient Rakatan device, abandoned by its makers during the earliest days of galactic civilization. Since being transformed by the device, Xaos has been a spiritual parasite that persists by stealing bodies. For Xaos to possess a body, it must be dead but not for longer than roughly a standard hour (unless cryogenically or otherwise preserved). The body must have died in a way that left it mostly intact. Upon entering a suitable host, the body is revived at zero HP; Xaos must then make a Constitution check and will gain HP equal to the result, with a critical failure killing the host. Xaos' Core Stats and abilities remain unchanged from host to host. Xaos receives no species Stat bonuses, and his Species Ability is his possession ability. Xaos gains Species Abilities dependent on his current host body only if the ability is physically-based and not culturally-based. For example, Xaos can gain Darkvision while in a host body but does not gain a Human's extra Skills and Perk.
Perks:
Armor Proficiency (Light)
Battle Analysis
*Assault Tactics
*Battlefield Supremacy
*Commanding Presence
Combat Expertise
Combat Reflexes
Critical Strike I
Danger Sense
Dodge
*Mobility
Double Attack
Dueling I
*Dueling II
Force Glide
Force Power Focus (Battlemind)
Force Power Focus (Battle Precognition)
Force Power Focus (Feed on the Dark Side)
Force Power Focus (Force Dominate)
Force Power Focus (Force Fear)
Force Power Focus (Mind Trick)
Force Power Focus (Force Stealth/Qey'tek)
Force Power Focus (Force Subjugate)
Force Power Focus (Telepathy)
Force-sensitive
Hardy Constitution
Improved Damage Threshold
Improved Disarm
Iron Will
Lightsaber Defense I
Lightsaber Form Focus (Makashi)
Persuasive
Quick Draw
Sentinel
Skill Focus (Bluff)
Skill Focus (Craft: Lightsaber)
Skill Focus (Diplomacy)
Skill Focus (Sense Motive)
Tricky
Strong in the Force
Weapon Finesse
Force Powers:
Alter
Control
Sense
Awaken: 2
Force Absorb: 1
Force Armor: 3
Ballistakinesis: 2
Battlemind: 4
Battle Precognition: 3
Beast Control: 1
Force Blast: 2
Force Blinding: 1
Breath Control: 2
Comprehend Speech: 2
Crucitorn: 3
Detoxify Poison: 2
Destroy Droid: 2
Dissipate Energy: 2
Drain Energy: 1
Drain Force: 2
Drain Life: 2
Enhance Senses: 1
Farsight: 1
Force Barrier: 1
Force Crush: 1
Force Deflection: 2
Force Destruction: 1
Force Disease: 2
Force Dominate: 4
Force Empathy: 4
Force Fear: 4
Feed on the Dark Side: 4
Force Grip: 4
Force Harm: 2
Force Hated: 3
Force Heal: 2
Force Immunity: 2
Force Insanity: 3
Force Kill: 2
Kinetite: 1
Force Leap: 3
Force Lightning: 4
Malacia: 2
Mind Trick: 4
Morichro: 2
Force Push/Pull: 3
Force Rage: 3
Force Resistance: 3
Sense Force: 1
Force Scream: 2
Force Slow: 2
Force Speed: 3
Force Stealth/Qey'tek: 2+1 (Path Ability)
Force Storm: 3
Force Stun: 1
Stun Droid: 3
Force Subjugate: 4
Tapas: 1
Telekinesis: 3
Telepathy: 4
Torture by Chagrin: 4
Force Valor: 3
Force Wound: 2
Shadow Network:
Aliases: 3
Information Control: 3
Mega-Wealth: 3
Spy Network: 3
Treasure Trove: 1 (Holocron of Heresies, Emperor's Mage Medallion)
Minions & Lieutenants:
General Kalani (lieutenant)
OOM-9 (lieutenant)
Material Resources:
Basket-hilt Lightsaber
Armorweave Coat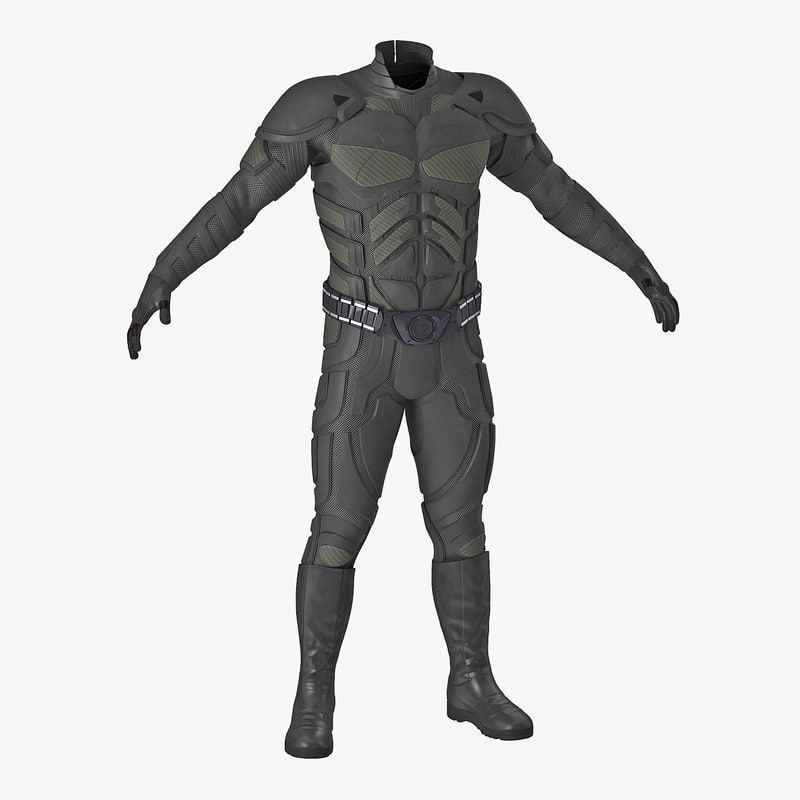 Cortosis-woven light battle armor
Holocron of Heresies
Emperor's Mage Medallion
Cortosis-woven Rapier
Cortosis-woven Dagger
Holdout Blaster